Affiliates

Page 2 of 2 •

1, 2

what a stupid thing i did by not going.. thanks to you John & Badger for the great pics not only did you do a good job getting but also the effort for uploading them for us all.

thanks
Daz

_________________
Won't go anywhere without my Pole



Posts

: 1912


Join date

: 2008-08-13


Location

: Geelong



Will be trying to collect copies of everyone's photos, to burn to a CD, one for everyone that came on the run.......



Posts

: 567


Join date

: 2009-05-08


Age

: 49


Location

: Noble Park North (SE Melbourne) WASTELANDS VANNER



and in the beginning there were 7 -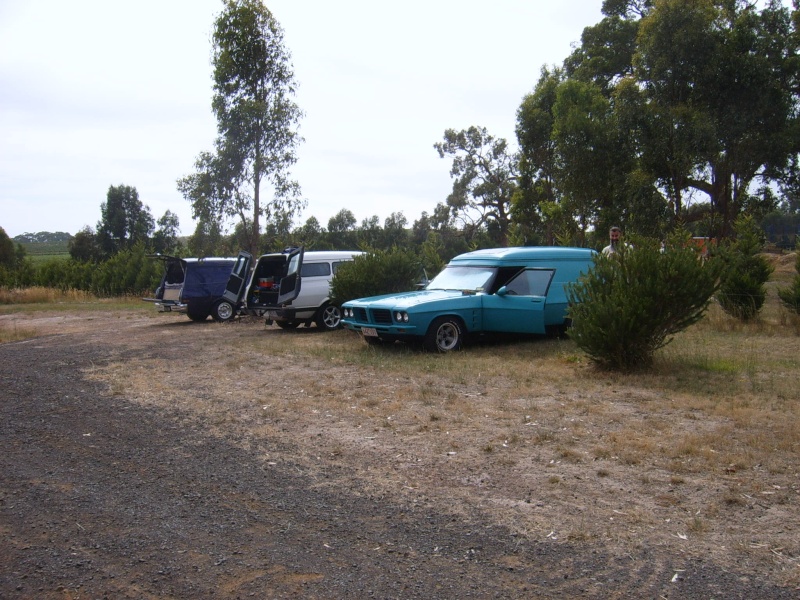 Brunch at Nagambie....
Our first stop for the night at Gunbower... such a nice place, even the flies had their convention there and took in the sites of ears, eyes, noses and mouths....
Then further along we stayed at the now infamous Gol-Gol where we had a choice of pool or river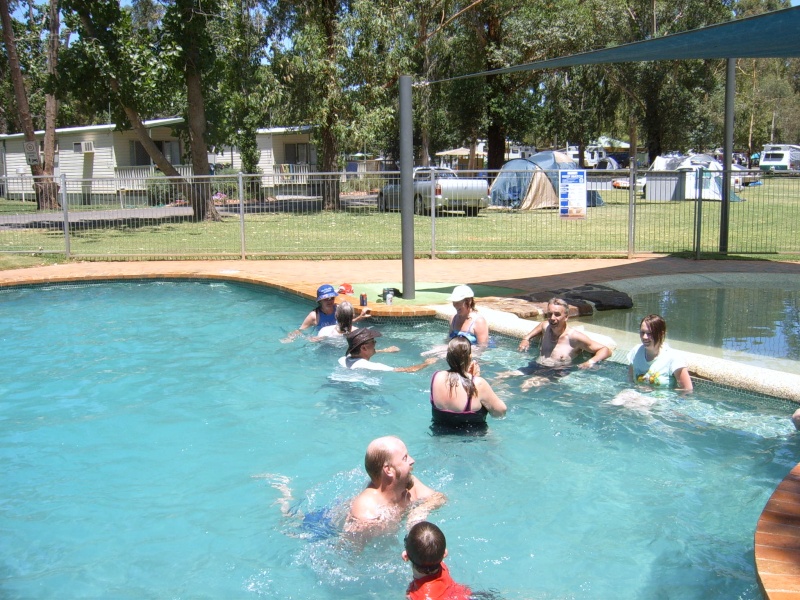 ..and Badger showed off his floaties

... oh Badger, need i say more? Wonder what you're concocting up now??

After Gol-Gol we were on our way to Broken Hill - this is at the Half Way House in a stretch of desolate 256 Km's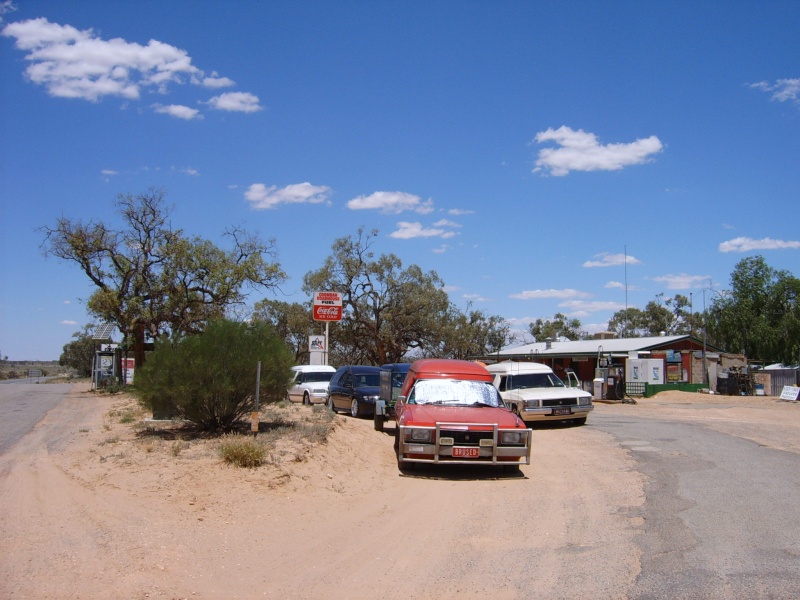 Our first trip to Silverton....
... where we had the obligatory taping to the pole of little boys who won't listen.....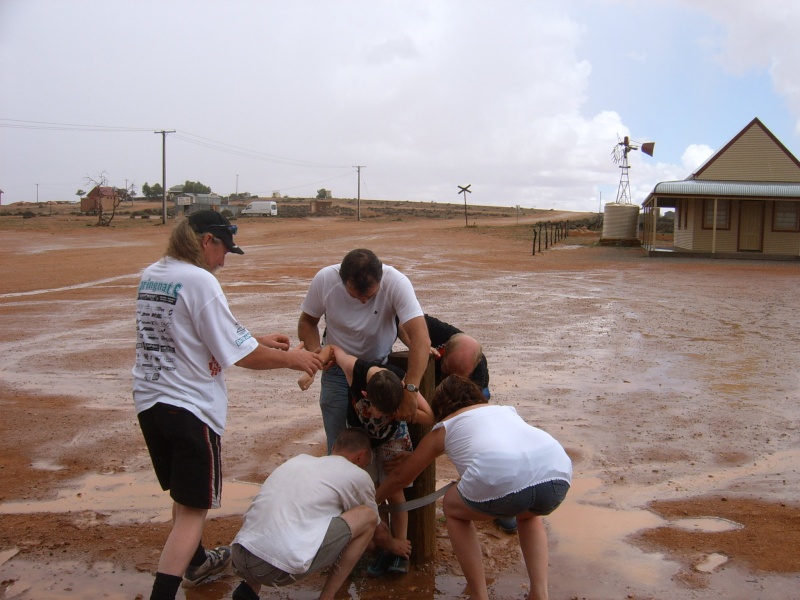 also in the meantime it had started to rain... proceeding to deluge, at which point we decided to depart and come back another day.... These are taken on the road back to BH, Tara took these shots
..then only a few minutes down the road... et voila! sunshine again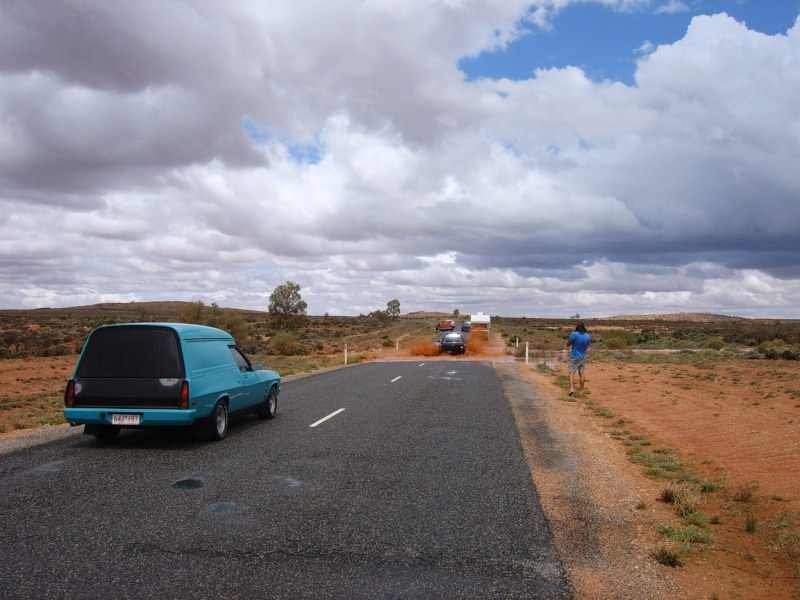 then we went back to Silverton the next day and took in the Mundi Mundi lookout - OMG! what a difference in landscape from one side the hill to the other....
this is the Silverton side of the hill...
this is the other side continuing away from Silverton and heading further west...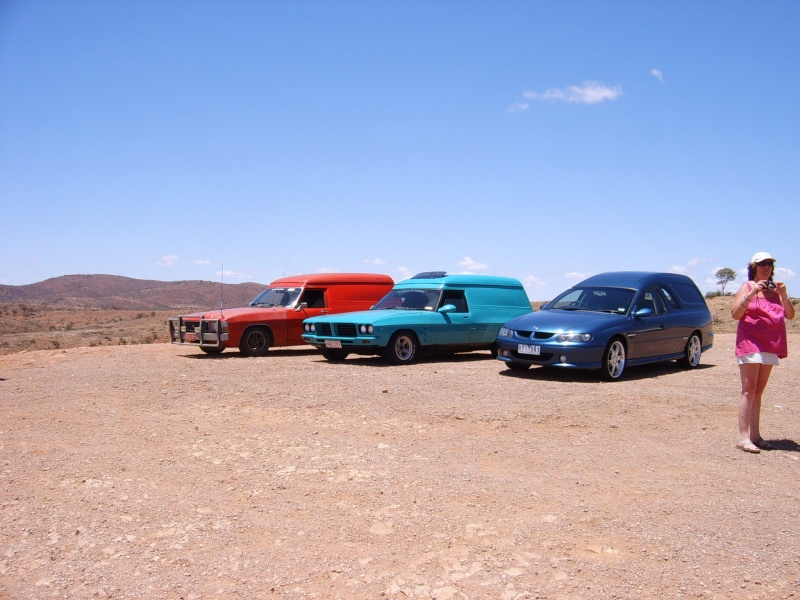 Back in town we went to the cafe up on the hill for lunch (very recommendable) and then did some more sights in town, so much so, that Sway wanted a better than everyone sight and took to the bonnet of his van to get a good shot of the main street.
Back at BH we had a dust storm on the Friday nite... then a few dribbles of rain that were supposed to be another rain storm but didn't eventuate in BH itself.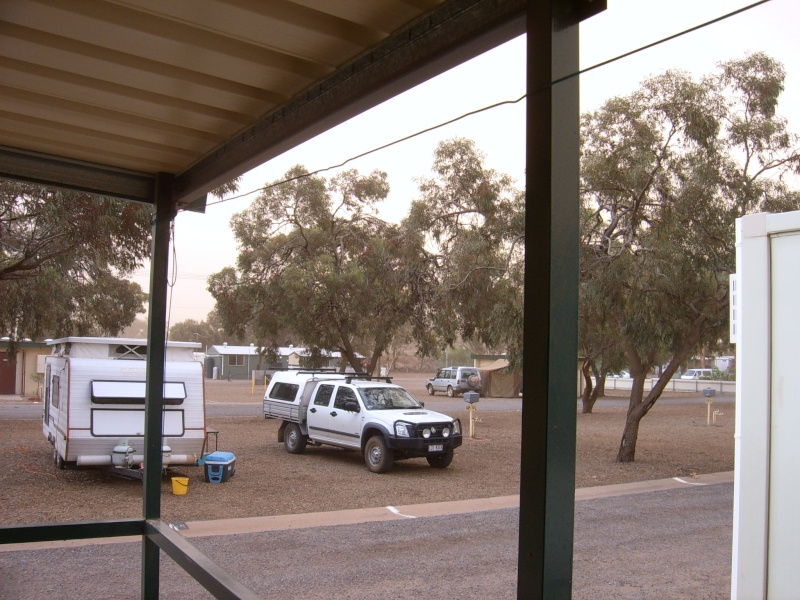 On the Saturday we departed BH on our way back to Melbourne.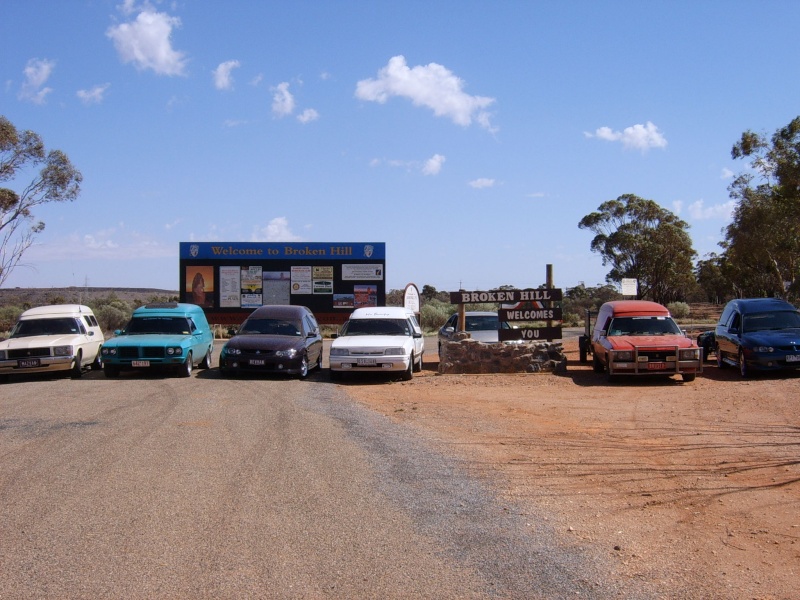 All in all a very good trip, thanks to everyone who came along for the ride and for all your help. 7 vans - 11 adults, 2 kids, 9 days - well worth it. Watch out for the report in the VCV mag.




Posts

: 1973


Join date

: 2008-08-14


Location

: somewhere on the planet in my den



Thanks Maz....... some more shots of Jnr Vanner's Duct Tape adventure!



Posts

: 567


Join date

: 2009-05-08


Age

: 49


Location

: Noble Park North (SE Melbourne) WASTELANDS VANNER



thanks for all for coming we had a ball, i just wished there were more of these runs on.



see you all on the next long run.
Sway & Janet



Posts

: 72


Join date

: 2009-05-01


Location

: kilmore



Thanks all for coming was a great run. Unfortunately we lost our photos, we think they are floating in the Murray between Swan Hill and Echuca some where. Last seen on the paddle steamed at Swan Hill so really appreciate the photos everyone else has posted. Also found some great spots for weekend runs along the Murray on the way home. Stay tuned for more Wasteland adventures. Luckily we are not the most active van club in Vic cause we would have not personal time then








Posts

: 142


Join date

: 2009-04-29



Page 2 of 2 •

1, 2

---
Permissions in this forum:
You
cannot
reply to topics in this forum