Affiliates


Asked my 15 year old son what sort of car he would want when he gets his licence and he said he wants a van just like his oldman..

And so with a resto in mind we set out and scored His First Van. its a little rough but its very restorable...just a pity its a FORD.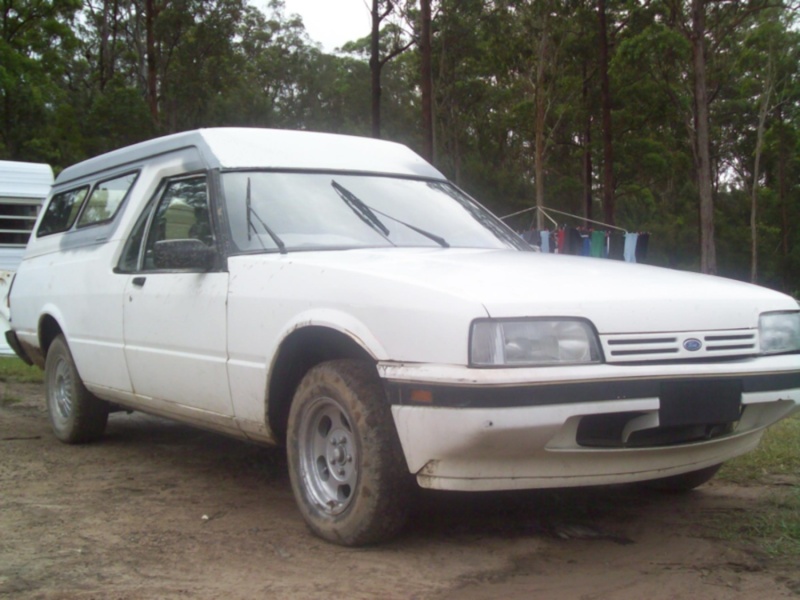 1989 XF falcon 4.1 auto. Power steer,air.
Hopefully it will keep him interested intead of XBOX.

Like you said, at least its a van, thats all that counts, hope he enjoys it
Admin




Posts

: 1603


Join date

: 2008-08-13



Very good choice,looks to be a great starter for him




Posts

: 82


Join date

: 2008-10-06


Age

: 64


Location

: Pittsburgh,Pa,USA



Well done.
My son, who's only 9, wants MY van.


Thanks for the encouragement guys.
Hey Agro the boy wanted MY van too, thats why he got his own,,, No touchy the fathers Van !!!!!
But like any 15 year old he wants it ALL DONE yesterday. He did spend the weekend cleaning and presure washing it so thats a good start.

i wish my old man got me a van whan i was 14 insted i had to get me own
but then again i wouldent of accepted a ford

just joking its a good start for for ya young bloke and id like to see how it turns out



Posts

: 315


Join date

: 2008-08-22


Location

: central coast



The good thing about the XF is that parts are cheap as.
My parents wouldnt let me have my first choice of car at 17, it was a HX van 308 4spd metalic brown 6 months rego, little rust, " YOUR NOT HAVING A V8 " they said

.



Posts

: 336


Join date

: 2008-08-24


Age

: 48


Location

: On the edge of town and country



My First Car......
...and I still have her......
Dad let me buy her when I was 15. That's why he's a top bloke!!



Posts

: 374


Join date

: 2008-08-14


Age

: 36


Location

: Western Sydney



the young bloke is over the moon with it. some would think he's being spoilt for the old man to buy him a car but id rather see him spending his money and time working on something thats he's proud of rather than gettin into strife.
I suggested the XF for two or three reasons,A good start for the young bloke being unleaded, parts are cheap and still plenty about in the wreckers, and most important:---its a van.

good to hear from you guys the words of encouragement.

Way to go DAD, my young bloke wanted a Supra and had to settle with a SS Hatchback, I think his mates where trying to tell him a Toyotashitbox was the go, well done for his choice, one more of us vannners and one less of them, cheers Andrew.

---
Permissions in this forum:
You
cannot
reply to topics in this forum